Synopsis: Data drives the mobility of the future and is an indispensable strategic asset to support critical needs such as improved safety and sustainability, future transport modes such as seamless multimodal travel, and autonomous vehicles deployed on a large scale. This is recognised as a key component of the European Strategy for Sustainable and Intelligent Mobility. The flow of this data is critical. But to achieve this vision, the availability and accessibility of this data, the trusted environments to share it securely, and to evolve the interoperability and common standards of these exchanges at technical, organisational, and legal levels must be prioritised.
In Mobility, as well as in other sectors, data spaces will enable new public and commercial models and services by ensuring widespread availability of data while respecting personal data protection and new regulations such as the Data Governance Act and Data Act.
Some European initiatives are already in place to define the strategy for Mobility Data Spaces.  The idea is not to have a single set of solutions and tools, but a common framework that allows a choice of interoperable approaches. There are related initiatives at the national level, such as the new Gaia-X Spain.
The study presents the building blocks for Spain's mobility data spaces, including key technical architectures, components, and tools to contribute to the development of mobility data spaces; high-value datasets from public mobility authorities and administrations that can fuel data spaces; and proprietary data sources that are critical to enabling future use cases.
The study was unveiled during the 2022 edition of Tomorrow Mobility, where its co-authors presented their main conclusions.
Authors: Josep Laborda (Factual), Eglantina Dani (Factual), Rizkallah Touma (i2CAT Foundation), Jim Ahtes (i2CAT Foundation)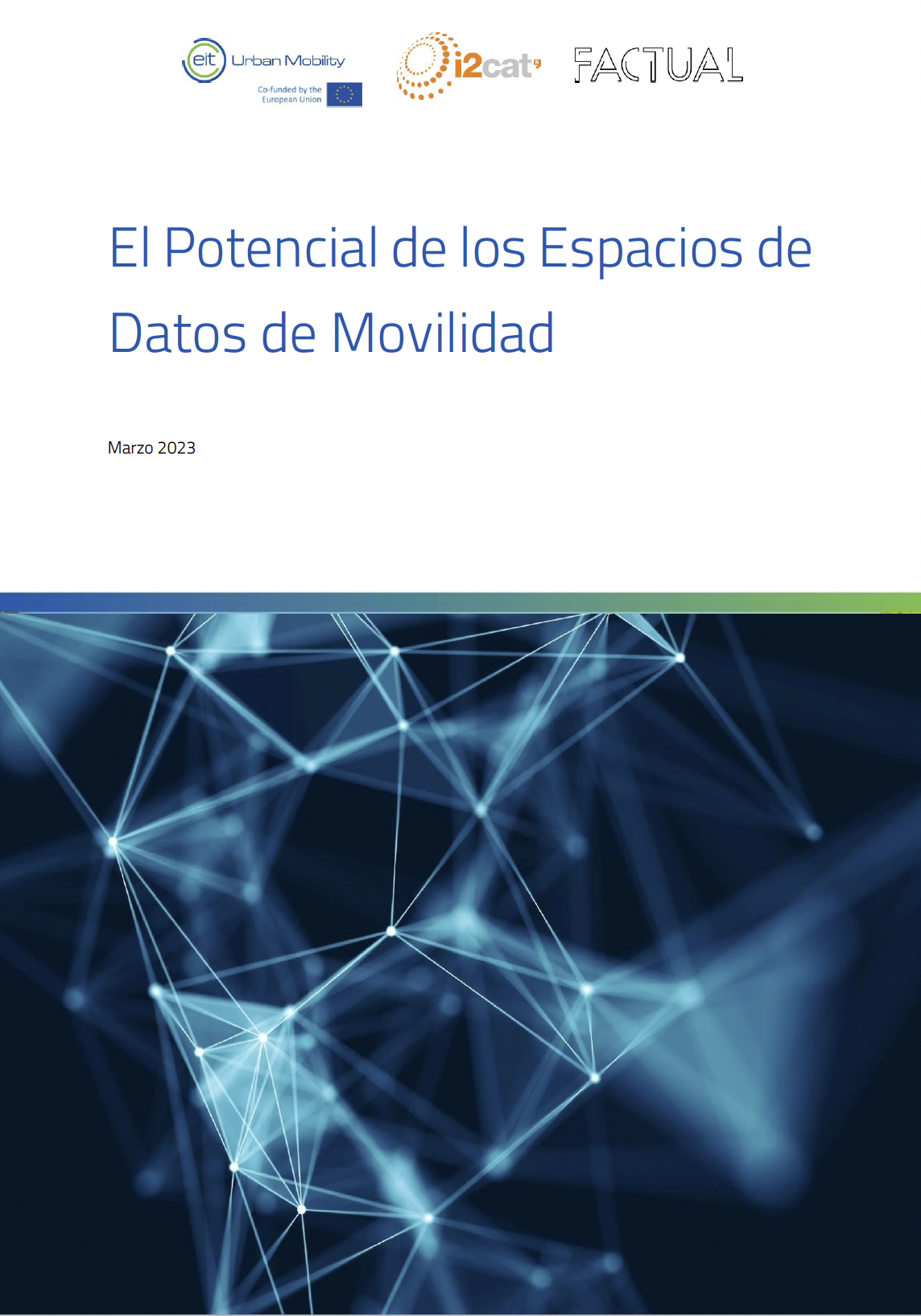 Download report
Download report